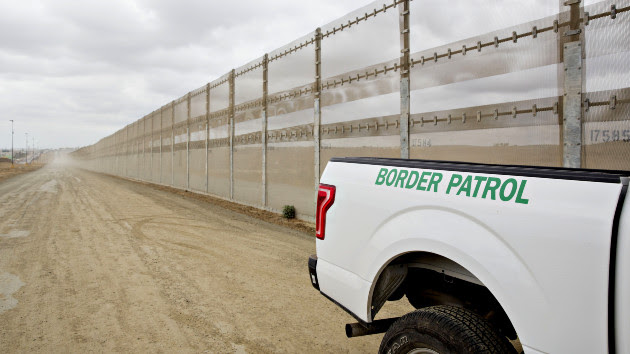 (WASHINGTON) — The Biden administration on Friday faced new legal hurdles to its plans to manage a migration crisis as Title 42 pandemic-era border restrictions came to an end Thursday night.
A federal judge in Florida temporarily blocked U.S. Customs and Border Protection from releasing migrants without a formal notice to appear in court.
The parole authority CBP uses to release migrants quickly comes with requirements to report back to authorities, even if no court date has been set.
Homeland Security Secretary Alejandro Mayorkas called the ruling by Judge T. Kent Wetherell "very harmful" in an interview Friday morning with ABC News' Good Morning America co-anchor George Stephanopoulos.
"This is a harmful ruling and the Department of Justice is considering our options," Mayorkas said.
Separately, the American Civil Liberties Union and other immigrant advocates filed a lawsuit challenging the new Biden administration restrictions on asylum that are taking effect Friday.
"People fleeing persecution have a legal right to seek asylum, no matter how they reach the border," litigation chief Melissa Crow with the Center for Gender & Refugee Studies said in a statement. "Our asylum system was designed to protect people fleeing imminent threats to their lives, who do not have the luxury of waiting for an elusive appointment or for an application to be adjudicated in a country where they are in danger."
The new limits on asylum target migrants who cross illegally between federal southwest border check points.
Those non-Mexicans who do not apply for asylum elsewhere will face expedited deportation.
Copyright © 2023, ABC Audio. All rights reserved.