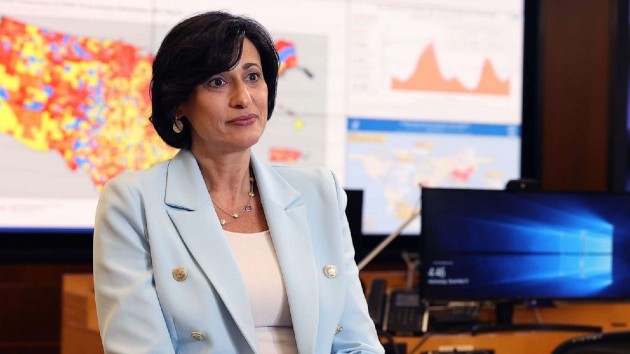 (WASHINGTON) — Dr. Rochelle Walensky, the director of the Centers for Disease Control and Prevention, is leaving the agency, President Joe Biden announced.
"She led a complex organization on the frontlines of a once-in-a-generation pandemic with honesty and integrity," Biden said in a statement. "Dr. Walensky leaves CDC a stronger institution, better positioned to confront health threats and protect Americans."
"We have all benefited from her service and dedication to public health, and I wish her the best in her next chapter," Biden added.
Walensky will step down at the end of June.
While Walensky helmed the nation's public health agency throughout the pandemic, her tenure was not without faults, including those she acknowledged in a review conducted last summer.
"For 75 years, CDC and public health have been preparing for COVID-19, and in our big moment, our performance did not reliably meet expectations," Walensky said in August.
Copyright © 2023, ABC Audio. All rights reserved.