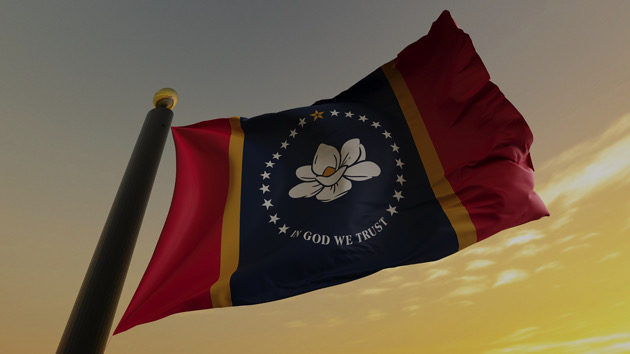 (NEW YORK) — Brandon Presley doesn't want to be compared to Kentucky Gov. Andy Beshear or any of the other Democratic governors elected in recent cycles to serve in reliably red states like Kansas and Louisiana.
"Let me be clear about this … I'm my own man," Presley in an interview with ABC News.
Presley is a Mississippi public service commissioner and former mayor of Nettleton, Mississippi, who happens to share a paternal great-grandfather with Elvis. And he's battling in one of 2023's trio of gubernatorial races.
Looking to flip a seat for the first time in two decades by defeating incumbent Republican Tate Reeves is a tall order. But the challenge has excited some Democrats in and outside of the state, where party strategists maintain that a path to victory, however narrow, does exist.
"I think statistically, one of the hardest races to win is against an incumbent governor," Marshall Cohen, a former political director at the Democratic Governors Association, told ABC News.
"In order to beat an incumbent, you kind of need three things," Cohen said. "You need a flawed incumbent, you need an above average, good challenger and you need an issue environment that is favorable to the challenger. And I think what you have in Mississippi is really all three of those things."
Reeves' flaws, as Cohen described them, include a scandal involving how millions of dollars in welfare funds were used by a state department under the previous administration, when Reeves was lieutenant governor. ("If you look at the initial forensic audit that was done, there was a group of individuals that were identified as being fraud, waste and abuse," Reeves has said in response to the controversy. "We are going to go after every single one of those.")
Reeves was elected governor in 2019 by about 5 points, or 45,000 votes, over Democrat Jim Hood.
Another potential boon, as political experts see it, is Presley's base of support so far: Over his four terms serving on the Mississippi Public Service Commission and as mayor of Nettleton before that, he has repeatedly been elected in the rural northeastern region of the state, which Donald Trump swept in both 2016 and 2020.
"Brandon's from a good part of the state to be from, he's obviously got a golden last name and he's a campaigner and Bennie Thompson is really squarely in his corner, which I think can help," said James Carville, a longtime southern Democratic strategist, referring to Presley's early support from Rep. Bennie Thompson, Mississippi's only elected Democrat in state or federal office.
Thompson did not endorse then-Attorney General Jim Hood when Hood ran against Reeves in 2019.
"I think we have a real chance," Carville said. "I really like our candidate, I really don't like the incumbent. I've got a lot of friends in Mississippi, I'm trying to help him win anywhere I can."
Reeves' record includes cutting taxes, increasing teacher pay and boosting job development. He has also touted his efforts to improve education in the state, though his tenure in elected office is more complicated, observers say.
He abruptly changed course on one signal issue that divides him from Presley, however: expanding Medicaid in the country's poorest state. In February, he said he would support the Legislature allowing women to use Medicaid for a year after giving birth — though he did not change his position on expanding Medicaid to working people with low-wage jobs that don't provide private insurance.
Presley has said that on "day one" of his tenure as governor, if elected, he would "expand Medicaid and give 220,000 people health care that today Tate Reeves does not care about."
He has also said that one of the first things he would do in office would be to call a special session of the Legislature for ethics reform to "scrub and sanitize this infected system and clean it up."
The Reeves campaign did not respond to multiple requests for comment for this story. Earlier this week, he linked Presley to out-of-touch Democrats.
"This is a different governor's campaign than we have ever seen before in our state because we are not up against a local yokel, Mississippi Democrat," Reeves said at an event on Wednesday for his formal reelection launch on the Gulf Coast. "We are up against a national liberal machine. They are extreme. They are radical and vicious."
"They believe that taxes are good and businesses are bad," Reeves said. And, "They think they can teach all of us Mississippians a lesson. They do not like who we are and they do not like what we believe. They look at all we have accomplished as conservatives and they hate it."
Presley pushed back on that in his interview with ABC News. "Principles that are totally true to me are not true to national political issues, but true to Brandon Presley and true to the average Mississippian that just simply needs a governor on their side," he said.
On Wednesday, Presley's campaign released their first round of fundraising numbers and said they had brought in $1.35 million, "more than any other Democratic gubernatorial candidate ever in this period" — and nearly twice as much as Hood in 2019.
Even so, such a sum is dwarfed by Presley's rival: According to records filed with the Mississippi Secretary of State's Office, Reeves began the year with nearly $7.9 million in campaign funds.
The Democratic Governors Association has been clear that their priorities in 2023 are to see Beshear reelected in Kentucky — where he won, narrowly, in 2019 against an unpopular incumbent and with his own locally famous last name — and to try and maintain control of the governorship in Louisiana after term-limited Gov. John Bel Edwards steps down. But in Mississippi, they see a real shot at picking up a seat.
"The DGA has a strong record of beating incumbent Republican governors in some of the toughest environments – including Kentucky, North Carolina and Wisconsin – and Mississippi is a real opportunity to do that again in 2023," said DGA Communications Director Sam Newton, echoing DGA chariman New Jersey Gov. Phil Murphy's calls for attention on the "sleeper" race.
Republicans, though acknowledging the race could be more competitive than it might seem, given Mississippi's history, have said the state is safe for Reeves and that any buzz around it is manufactured.
"The Democrats are desperately trying to create a mirage in Mississippi. I think that they are more focused on a national narrative than on what's actually happening on the ground in Mississippi and what Mississippi families care about," said Daniel Scarpinato, senior communications adviser to the Republican Governors Association.
"The reality is, this is still a conservative state," Mississippi GOP strategist Austin Barbour said. "This is still a race where Tate Reeves is the favorite."
Ahead of the general election on Nov. 7, Reeves will have to defeat two long shot primary challengers, despite previous rumblings from others — including state House Speaker Philip Gunn and Mississippi Secretary of State Michael Watson — as he's faced some disagreements with members of his own party that have since abated.
"You have a strong conservative element here, and they're going to fight for what they believe in," said one of Reeves' previous detractors, state Sen. Chris McDaniel.
"Ultimately, in November, despite subtle differences, the party is going to unify around conservatives. And I think when they do that, I think that's going to lead the Democrats out," McDaniel said.
Who is Brandon Presley?
Presley, 45, is a resident of Tupelo, Elvis' birthplace. He is planning to get married to his girlfriend, Katelyn Mabus, next month.
He's said he was raised in poverty in nearby Nettleton by a single mother after his father was killed on the first day of his third-grade school year.
"I'm probably the first man elected to the government that has ever gotten a shutoff notice and had their electricity cut off growing up," Presley said. "I know where people are because I have lived that life … I think that's what makes me a much different type of candidate than what's been seen in Mississippi and many other places. I've been there, and I am not the least bit ashamed of the abject poverty that I grew up in. It's made me who I am."
He was elected mayor of Nettleton at the age of 23. In that role, he has said he's most proud of his work cutting taxes.
In his time as a public service commissioner, he boasts of how he was able to open up and livestream otherwise closed meetings and expand internet access across his rural district.
Presley describes himself as "pro-life" Democrat, "with the exception of rape" and "life of the mother," which is in keeping with the convictions of some other red state members of his party like Bel Edwards.
Still, for Presley, many people may first learn about him in relation to the rock 'n' roll legend known as "the King."
"I can sing a little bit, but I'm scared too, because I might lose votes," he joked.
But he quickly pivoted back to his platform, including his support for Medicaid expansion, an issue compounded by the specter of rural hospitals closing across the state.
"Our state takes a lot of pride in being the birthplace of Elvis," Presley said. "And so I'm proud to tell those stories — and then get right back to talking about, through those same voters, what a corrupt system we have and what expanding Medicaid would mean."
Copyright © 2023, ABC Audio. All rights reserved.