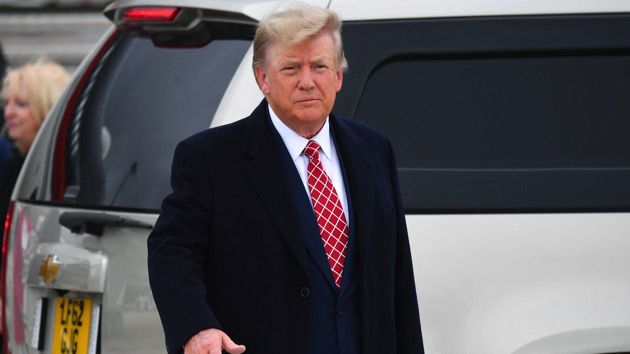 (NEW YORK) — Former President Donald Trump will try to move the criminal case brought by the Manhattan district attorney's office into federal court, his attorneys said Thursday.
Defense attorney Todd Blanche informed the judge of the impending motion at the conclusion of a hearing about a protective order in the case.
Judge Juan Merchan said he would impose an order to prevent Trump from attacking individuals associated with the case or speaking about specific evidence obtained through discovery, but said he would not stop Trump from speaking generally about the case.
"I'm straining to give him every opportunity to make his candidacy," Merchan said. "This is not a gag order."
Merchan asked both sides to agree to a trial date in either February or March 2024, meaning the criminal trial could occur in the heart of campaign season.
Once the date is set, the judge said no one associated with the case, including Trump, should schedule anything to interfere.
"He cannot agree to any speaking engagements, appearances," Merchan said.
Copyright © 2023, ABC Audio. All rights reserved.