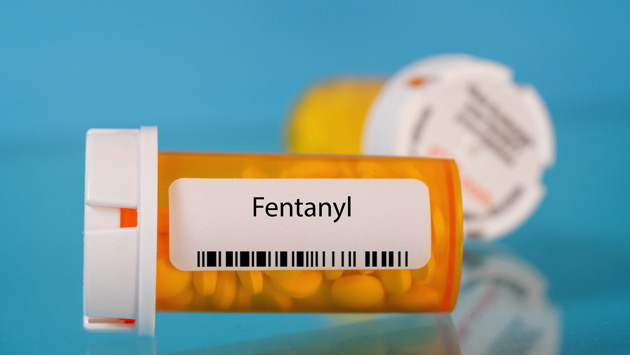 (WASHINGTON) — Nearly 300 people were arrested as a result of a years-long, three-continent operation targeting darknet trafficking of fentanyl and opioids, the Justice Department and FBI announced Tuesday.
Under "Operation SpecTor," the "largest ever operation targeting the trafficking of fentanyl and opioids on the dark web," 288 people were arrested within the last two years, and more than 850 kilograms of drugs — including 64 kilos of fentanyl or fentanyl-laced narcotics — intended to be sold on the darknet were seized, DOJ said.
"Our message to criminals on the dark web is this: You can try to hide in the furthest reaches of the internet, but the Justice Department will find you and hold you accountable for your crimes," Attorney General Merrick Garland said at a news conference Tuesday.
Law enforcement also seized 117 firearms and $53.4 million in cash and virtual currencies as part of the operation, according to DOJ.
In one case highlighted by DOJ, a Florida man was sentenced to 16 years in prison late last year after it was revealed that he and his co-conspirators had a list of more than 6,000 darknet customers to whom they trafficked fentanyl, heroin and meth.
The Sinaloa cartel, a drug trafficking ring that DOJ has accused of gruesome crimes, and the Jalisco cartel were singled out as particularly harmful to Americans.
"The Sinaloa and Jalisco drug cartels, and the global networks they operate are killing Americans by sending fentanyl into the United States. Their associates distribute this fentanyl into communities across America by every means possible, including the dark web," said Anne Milgram, administrator of the Drug Enforcement Administration, adding that the agency "is committed to shutting down the fentanyl supply chain from beginning to end."
"The availability of dangerous substances like fentanyl on dark net marketplaces is helping to fuel the crisis that has claimed far too many American lives," FBI Director Christopher Wray said in a Tuesday statement. "That's why we will continue to join forces with our law enforcement partners around the globe to attack this problem together."
In 2021, a record 107,622 Americans died from drug poisoning or overdose, with 66% linked to synthetic opioids like fentanyl, the Department of Justice said in a press release last year.
Copyright © 2023, ABC Audio. All rights reserved.