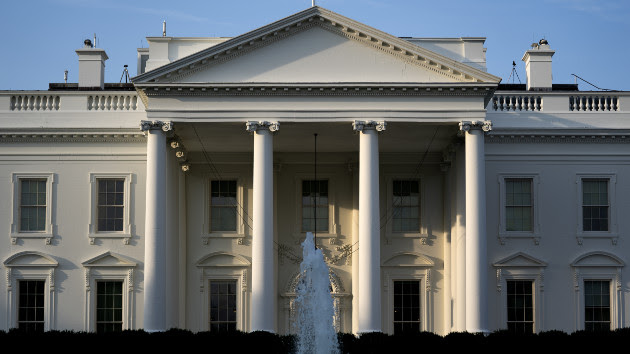 (PROSPECT PARK, N.J.) — A Muslim mayor who has represented Prospect Park, New Jersey, for nearly two decades said Tuesday he has not heard from the White House since the U.S. Secret Service blocked him from attending President Joe Biden's evening Ed al-Fitr celebration.
Mayor Mohamed Khairullah said he was about half an hour away from joining fellow Muslim leaders on Monday to mark a belated end of the holy month of Ramadan when he got a call from a White House aide telling him not to come.
"At this point, we still did not receive any explanation," he told CNN on Tuesday morning. "All that happened is I received that call as I was entering D.C. And I was told by a staffer from the White House social events department that the Secret Service advised them that I cannot attend the event and that Secret Service did not provide them with any explanation."
A spokesman for the U.S. Secret Service said in a statement to reporters late Monday the agency regrets the inconvenience but couldn't comment further.
"While we regret any inconvenience this may have caused, the mayor was not allowed to enter the White House complex this evening. Unfortunately we are not able to comment further on the specific protective means and methods used to conduct our security operations at the White House," said Anthony Guglielmi, chief of communications for the Secret Service.
Khairullah, born in Syria and a U.S. citizen since 2000, is now in his fifth term as mayor of Prospect Park. From his perspective, Monday's experience "reeks of Islamophobia by certain federal agencies," something he said he wishes to discuss with Biden if he's invited back — an invitation he said he would accept.
"I think that the big question [for the White House] is what are we going to out the targeting of Arabs, Muslims, South Asians by federal agencies that are basically not telling us why we are being harassed at airports, border crossings, and now, for me to be denied entry into the People's House is baffling," he said.
"If someone like me who has a high profile, who has clearly served their community, who has demonstrated dedication to the local community and global community can be targeted like that — I have someone who could speak on my behalf — the average citizen doesn't know who to turn to and who to speak to," he told CNN.
Khairullah suspects his trouble stems from his name matching one that appeared on an FBI terrorism watch list, the Council on American-Islamic Relations (CAIR) told him in 2019. He said he's faced many incidents of discrimination when flying, which can be embarrassing for his family, he added.
He called on the White House to apologize and to reinstate the mayor's invitation.
"If these such incidents are happening to high-profile and well-respected American-Muslim figures like Mayor Khairullah, this then begs the question: What is happening to Muslims who do not have the access and visibility that the mayor has," Maksut said.
A report from CAIR last year found a 9% increase in discrimination complaints from Muslim-Americans in 2021 compared to 2020.
Copyright © 2023, ABC Audio. All rights reserved.