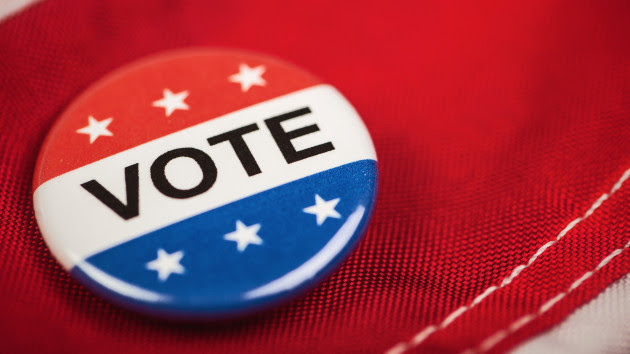 (WASHINGTON) — As the 2024 election cycle takes very early shape, GOP strategists are predicting that an expensive and potentially even race-deciding "proxy war" could break out in various states between two major political groups, the Senate Leadership Fund (SLF) and the Club for Growth.
The crux of their conflict? They agree there's a problem in unifying behind the best nominees, but they disagree on the solution.
Republicans across the party concede that "candidate quality" was a prime factor in their failure to flip the Senate last year, when less experienced nominees like Blake Masters and Herschel Walker suffered high-profile defeats while the party only narrowly retook the House, despite widespread apathy about President Joe Biden.
But where the SLF and the Club for Growth disagree is on who should take the lead — and how.
One strategist who is "more aligned" with Senate Republicans put it this way, with some exasperation: "If you're the Club for Growth, why in the heck would you spend $10 or $12 million to defeat [another GOP candidate], who probably is aligned with like 100% on your issues?"
In an interview, David McIntosh, the Club for Growth's president, offered a virtual reflection of that argument from the other side.
"My proposition to them is: Let us find and support and fund these good candidates through their primary, and then we'll work together to try to get the majority in the fall," McIntosh said.
The dispute is likely to play out far away from voters at the ballot box but it could help determine who the GOP nominates in key races in 2024, with control of a closely divided Congress at stake.
And with tens of millions of dollars in potential advertising and other muscle at the ready, both the SLF and the Club for Growth are set to play major roles in elevating the next class of Republican politicians.
Ultimately, primary voters pick their party's nominee, not outside groups. But those same outside groups can be influential in helping with ads and messaging for preferred candidates as well as with attacks on their opponents.
"It's always important to have the best candidate and one that could appeal to independent voters," said one former National Republican Senatorial Committee (NRSC) staffer. "Candidate quality matters. It's the first thing you control in a race. And so, getting it right is paramount."
Lining up early behind dueling names
In 2022, the SLF, allied with Senate Minority Leader Mitch McConnell, prized electability above all else. But groups like the Club for Growth emphasized conservative bona fides instead.
All the while, the NRSC stayed out of primaries, getting involved only in the general election — a strategy that has been abandoned heading into 2024.
Midterm losses in Arizona, Georgia, New Hampshire, Pennsylvania and elsewhere in 2022, which saw Republicans nominate nontraditional figures like Dr. Oz Mehmet and Don Bolduc, set off finger-pointing over what critics said were insufficient efforts to boost strong candidates.
The next cycle provides a "golden opportunity," as the former NRSC staffer put it, with Democratic incumbents defending many Senate seats, including in red states like Montana, Ohio and Virginia.
The SLF and the NRSC are aligned in their willingness to intervene in the 2024 primaries in order to elevate candidates they view as electable, and the Club is set to do the same — but not always for the same people.
"I think in some states, it could become a major proxy war," said one GOP strategist working on Senate races.
If so, expect major fronts in that battle to open in Montana and West Virginia.
The NRSC and SLF are focusing on wealthy potential self-funders and are eyeing either veteran and businessman Tim Sheehy or state Attorney General Austin Knudsen in Montana. They also successfully recruited West Virginia Gov. Jim Justice to run for Democratic Sen. Joe Manchin's seat.
McConnell and Sen. Steve Daines, R-Mont., the NRSC chair, have been directly involved in such recruitment talks, and the SLF released early internal polling showing Manchin losing to Justice but not West Virginia Rep. Alex Mooney, another primary contender.
That survey was something of a swipe at the Club for Growth, which is backing Mooney to the tune of $10 million.
Daines has also talked up former hedge fund manager Dave McCormick as a potential Pennsylvania Senate candidate (McCormick lost to Oz in the 2020 primary by less than 1,000 votes), and a source familiar with the matter told ABC News that national Republicans are having discussions with candidates in Arizona, Michigan and Wisconsin.
"We want to win primaries and generals. I think people realize that winners make policy, and losers go home," Daines said in a brief interview.
The Club for Growth, meanwhile, is a longtime backer of Rep. Matt Rosendale, who could run against Montana Democratic Sen. Jon Tester.
The organization put out a memo that contended the SLF had "abandoned conservatives" in 2022 and claimed, "the best path to a Republican majority is through the Club for Growth PAC endorsed candidates."
Republicans also have an opportunity to unseat Sen. Sherrod Brown, an Ohio Democrat, though sources familiar said they anticipate a more hands-off approach to the GOP primary there.
Voters 'don't like to be told' what to do
Interviews with leaders and strategists on both sides of the divide lamented the prospects of bloody primaries fueled by each camp's beefy war chests. But it appeared that no amount of dread could force cooperation.
A source familiar with the matter said the NRSC and the Club for Growth have held discussions "trying to just get a feel for — 'Where are you really going to go to the mat on? And where are you going to maybe spend a half a million or a million?'"
But both groups denied the talks.
"They have a different set of candidates in a couple of these states — Montana, West Virginia," McIntosh, the Club for Growth president, told ABC News. "And the question that I would ask them to think about is: Is it worth spending your money in a primary when you can get a candidate that we'll support, who can win, and then save your resources to win the majority in the general?"
For all the focus on the maneuvering, some politicos suggest a simpler reality.
"In my experience, Republican primary voters don't like to be told who to vote for by people in D.C.," said one 2022 NRSC staffer, noting the recruiting efforts around Justice and Sheehy. "They may be beloved by the Republican base. We'll see how the primaries play out."
This person agreed that the GOP has to "make sure that we can all come together for the general election and win" but shrugged off the primary conflict.
"I think they have different philosophical perspectives on how they go about races. And so, at a certain point, there isn't necessarily a way to completely align those. And again, it's not a bad thing or a good thing, necessarily. It just is," they said. "And that's never going to change."
Copyright © 2023, ABC Audio. All rights reserved.