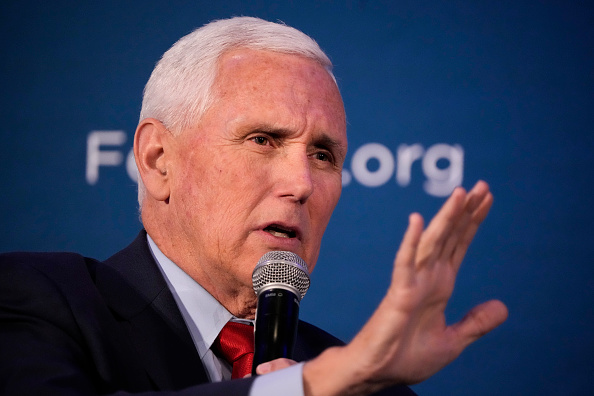 (WASHINGTON) — Former Vice President Mike Pence appeared Thursday before a grand jury investigating former President Donald Trump's role and efforts to overturn the 2020 election, sources familiar with the matter told ABC News.
Pence was inside the courthouse in Washington for more than seven hours and his vehicle was later seen leaving by ABC News.
A spokesperson for special counsel Jack Smith declined to comment.
He was initially subpoenaed by Smith in February for documents and testimony related to the failed attempt by Trump and his allies to overturn the 2020 election. The subpoena came after months of negotiations between federal prosecutors and Pence's legal team.
Trump unsuccessfully sought to stop Pence's testimony, including by asserting a claim of executive privilege that was rejected late last month by the chief judge for the D.C. district court, James Boasberg.
Boasberg ordered Pence to testify before the grand jury and to provide records to Smith and, according to sources, Boasberg ruled that Pence should have to provide answers to Smith on any questions that implicate any illegal acts on Trump's part.
The judge, however, did narrowly uphold parts of a separate legal challenge brought by Pence himself, who argued he should be shielded from having to testify on certain aspects related to his role as president of the Senate overseeing the certification of the 2020 election on Jan. 6, 2021.
A federal appeals panel on Wednesday rejected a further effort from Trump's legal team to prevent Pence from testifying.
Pence said earlier this month that he would not appeal the D.C. district court ruling and would comply with the grand jury subpoena.
Copyright © 2023, ABC Audio. All rights reserved.