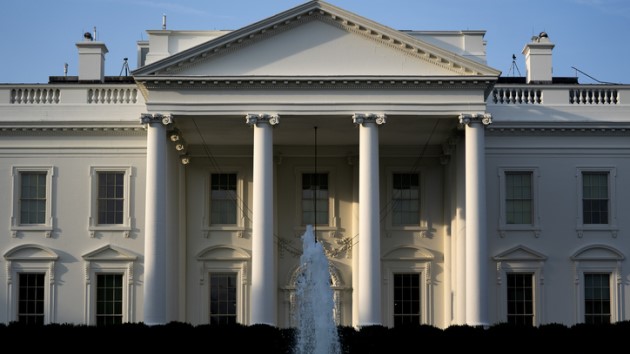 (WASHINGTON, D.C.) — House Republicans on Wednesday narrowly passed a bill to increase the nation's debt ceiling while cutting federal government spending — and while the legislation has no prospect of becoming law, GOP leaders hope it will help force negotiations with Democrats.
The proposal, known as the Limit, Save, Grow Act, passed 217-215, with four Republicans joining all Democrats in voting no.
Those Republicans were Reps. Andy Biggs, Ken Buck, Tim Burchett and Matt Gaetz.
McCarthy held a news conference afterward to tout the passage and jabbed back at Democratic critics by suggesting they needed to do more than complain. He addressed President Joe Biden directly at the news conference: "We're the only ones to pass a plan. So, I think it's up to you now. Whether the economy goes in any trouble, it's you, because the Republicans raised the debt limit."
"We've done our job," he said.
"The Senate could pass our bill or send us something that they have," he said, "and we'll go to a conference."
McCarthy told ABC News Senior Congressional Correspondent Rachel Scott that there has been no communication with the White House on the debt ceiling and no progress on setting up another meeting. The president and the speaker previously met in February.
In a statement Wednesday night, White House press secretary Karine Karine Jean-Pierre decried the GOP bill as cutting "health care, education, Meals on Wheels, and public safety" and cutting health care for millions because of proposed work requirements for Medicaid.
"In our history, we have never defaulted on our debt or failed to pay our bills. Congressional Republicans must act immediately and without conditions to avoid default and ensure that the full faith and credit of the United States is not put at risk. That is their job," Jean-Pierre said.
Wednesday's vote was the latest test of McCarthy's leadership of his conference. Given the narrow Republican majority in the House, he could only afford four defections on the bill — and he agreed to a series of 11th hour compromises this week with GOP holdouts, such as adding more stringent work requirements for certain federal programs and restoring ethanol tax credits, which the White House blasted as an unfair "carve out."
If enacted, the bill would increase the debt limit by $1.5 trillion, reduce funding for federal agencies to 2022 fiscal year levels, limit growth in government spending to 1% per year and block various measures backed by the White House, such as federal student debt cancellation and new funding for the IRS.
"We cannot sit back and ignore the problem like the president has. I know he does it with the border, and I know he is now doing it with the fiscal policy of America," McCarthy told reporters on Tuesday before the vote. He the bill was "to get us to the negotiating table" with Democrats.
"We want to sit down and work together, and that is exactly what this bill does," he said, noting that "we are sitting at $31 trillion of debt."
The proposed debt limit increase would last through March 2024 — a shorter extension than preferred by President Biden — in exchange for spending cuts and policy changes.
Senate Majority Leader Chuck Schumer has said the bill has no chance in his chamber and the president has vowed to veto it. Democrats have repeatedly insisted the debt ceiling should be raised separate from any compromise on government spending and policy.
"Congress is going to need to raise the debt limit without — without — conditions and it's just that simple," Jean-Pierre said in January. She recently labeled the House bill a "ransom note."
Because the U.S. does not take in enough revenue to pay for its bills, it periodically borrows money, increasing its debt — which is capped by Congress unless lawmakers raise the limit. The U.S. hit that debt ceiling in January and the Treasury Department has been employing "extraordinary measures" since then to keep the government funded, but those will run out as early as June.
In remarks at a news conference earlier on Wednesday, Senate Minority Leader Mitch McConnell acknowledged the House GOP bill couldn't clear the Senate but said that McCarthy and Biden must come to some compromise. "We must never default, and the agreement needs to be reached between the speaker and the president," he said.
Citing past debt ceiling negotiations that involved Biden during the Obama administration, McConnell said Biden "knows that sometimes in divided government, you don't get things exactly the way you want them."
On Wednesday afternoon, before the House voted, Biden was asked a shouted question about negotiating on the debt ceiling as he left a press conference with South Korean President Yoon Suk Yeol, who is visiting Washington.
"They haven't figured out the debt limit yet," Biden said, somewhat sarcastically.
When a reporter asked if he would meet with McCarthy, the president said yes — but made it clear, once again, that he views increasing the debt ceiling as "not negotiable."
"I'm happy to meet with McCarthy, but not on whether or not the debt limit gets extended," he said.
ABC News' Sarah Kolinovsky and Allison Pecorin contributed to this report.
Copyright © 2023, ABC Audio. All rights reserved.